Seasonal camping at Austin Campground allows you to take advantage of the beauty and serenity of our park for the whole camping season. Set up your unit and join us for an extended stay in Potter County-- we're looking forward to having you join the Austin Campground family!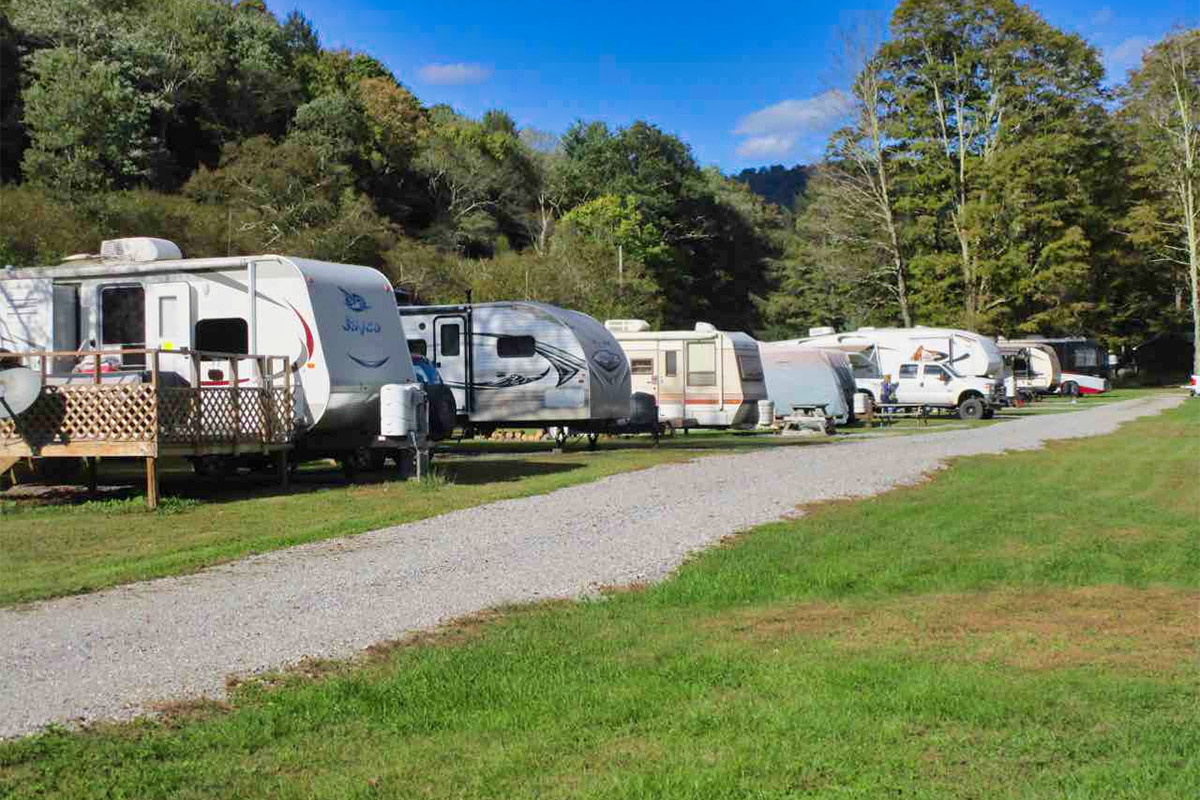 Stay With Us for the Season!
Seasonal camping at Austin Campground is simply the best way to enjoy your home away from home in the peaceful and beautiful setting of our campground. Spacious sites and the gorgeous natural scenery of the PA Wilds are all part of a summer's stay with us. For information about camping seasonally with us, please call our office. We'd love to discuss the opportunity to be your hosts for a summer spent in Potter County!
We LOVE coming to Austin! Beautiful campground, amazing, friendly and helpful owners.

Heather DiFlauro

We LOVE coming to Austin! Beautiful campground, amazing, friendly and helpful owners.

Heather DiFlauro

Wonderful scenery and very spacious! There is a lot of space for family fun and lots of fun activities for the kids!

Erin King

Wonderful scenery and very spacious! There is a lot of space for family fun and lots of fun activities for the kids!

Erin King

This place was like heaven for us. The owners are AWESOME and the place is quite relaxing... just the PERFECT place to get away from the rush rush and distraction of city life!

Martin Torres

This place was like heaven for us. The owners are AWESOME and the place is quite relaxing... just the PERFECT place to get away from the rush rush and distraction of city life!

Martin Torres

Nice campground with beautiful views of the stars! Very nice owners and there was a pig roast while we were there. Price includes plenty of wildlife sights!

John Peshek

Nice campground with beautiful views of the stars! Very nice owners and there was a pig roast while we were there. Price includes plenty of wildlife sights!

John Peshek

Highly recommend this campground. Absolutely beautiful with lots of wildlife. The owners were so accommodating... it's tucked away and very quiet and peaceful!

Jackie Warfel

Highly recommend this campground. Absolutely beautiful with lots of wildlife. The owners were so accommodating... it's tucked away and very quiet and peaceful!

Jackie Warfel

This is a wonderful gem of a campground, nestled in the hills of Austin PA. The owners are exceptionally accommodating hosts, and their campground is neat, clean and quiet. In a world full of "cookie cutter" KOA's and SAM's this campground is a refreshing change!

Craig Duncan

This is a wonderful gem of a campground, nestled in the hills of Austin PA. The owners are exceptionally accommodating hosts, and their campground is neat, clean and quiet. In a world full of "cookie cutter" KOA's and SAM's this campground is a refreshing change!

Craig Duncan